David Campbell
David Campbell is the popular co-host of Today Extra, and presents his own top-rating weekend radio show. He is one of Australia's leading performers and musical theatre stars and runs a production company with his wife, Lisa. Despite such a varied career, David's favourite role by far is being father to his three adorable and adored children, Leo, Billy and Betty.
Stupid Carrots, Bedtime is Boring and My Tooth is Looth! are Illustrated by Daron Parton. Daron is an award-winning illustrator who studied at Central St. Martin's college in London and now lives in New Zealand. Stupid Carrots is Daron's first book with Scholastic Press.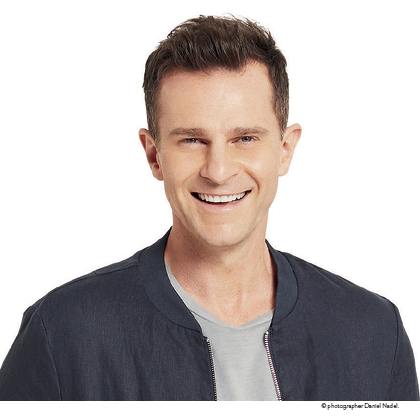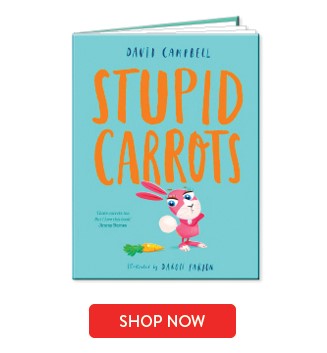 STUPID CARROTS

Betty Bunny REALLY doesn't want carrots for dinner. And she'll say and do ANYTHING to get rid of carrots forever! Watch as Betty goes through all the stages of being HANGRY in this hilarious (and very relatable) book by David Campbell.
Inspired by David's own family, especially his twins Billy and Betty, and with gorgeously vivid illustrations by Daron Parton, Stupid Carrots is certain to become a much-loved book for every family familiar with the emotional rollercoaster that is family dinnertime!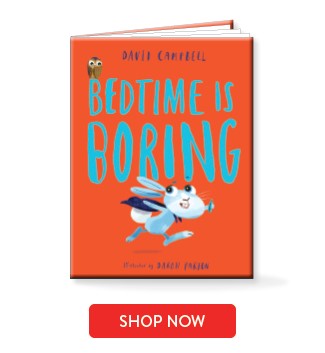 BEDTIME IS BORING

Billy Bunny REALLY doesn't want to go to bed. He's NOT tired! Not even a little bit. It may be bedtime, but Billy is NOT going quietly...
See if Billy wins the bedtime battle in this hilarious sequel to Stupid Carrots, written by (a quite tired) David Campbell.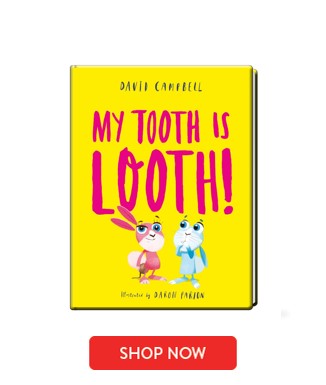 MY TOOTH IS LOOTH!
Billy and Betty Bunny both have a wobbly tooth.  But Billy doesn't want his tooth to fall out!  How will he eat? How will he brush his teeth?!  Luckily, Betty is on hand with ALL the answers...  Another hilarious Bunny family story (loothly based on real-life events), written by David Campbell.
SHORTEST BEDTIME STORY EVER
Once upon a time there was a Prince and a Princess, and they lived happily ever after. THE END.
This is the shortest bedtime story EVER. Seriously. As long as there are NO interruptions—like sneezy dragons, or alien goo, and especially NOT monkeys with lasers on their heads—this story will be all finished, just in time for bed. Sounds perfect ... right?
Additional Content and Resources
Copyright © 2019 Scholastic Australia. All rights reserved.