The Diary of a Roblox series series is perfect for fans of Diary of a Minecraft Zombie.
The series is based on the immensely popular online game platform, Roblox with 200+ million active users.

The stories are in diary format, fast-paced and full of adventure, crammed with laugh-out-loud situations. These books give young gamers a break from screen time and encourages them to love reading.
 Ari is just a regular avatar from Blockville who loves hanging out with his two best friends—Zeke, an obby and parkour pro, and Jez, the ultimate hacker and Queen of Tech.
MONSTER ESCAPE

When Blockville School's most annoying avatar dares Ari to enter the abandoned warehouse at the edge of town, it might be Ari's only chance to prove his bravery. But when a monster lurking in the shadows of the warehouse is disturbed, it traps Ari and his friends inside! Will they ever make it out alive? Or will they all be turned to stone?  
DRAGON PET
After Zeke's new egg hatches into a cool and rare sloth, Ari is determined to get a rare dream pet of his own. But when Ari's super-cool egg hatches into an even cooler baby dragon, no-one is prepared for what happens next. Can Ari and his friends stop the chaos before Blockville goes up in flames? 
OBBY CHALLENGE
Ari can't believe his luck. Zeke's dad is taking them to see the epic new obby he has built for the army! But the school bully, Trip, is there too. When Trip climbs the obby and dares Ari to join him, Ari thinks it's just harmless fun. But the design of the obby means they have to finish it. Can Trip and Ari finish the obby? Or will it be game over for both of them?
LAVA CHASE
Ari and his friends are off on a school excursion to a volcano! But they are disappointed to hear it isn't an active volcano. BORING! And to make matters worse, they are forced to take the school nerd, Gabe, into their group with all his totally annoying habits. But when the volcano suddenly turns out to be a bit more active than expected, can Ari and his friends escape the lava in time?   
ZOMBIE INVASION
Jez has discovered a new portal, but when she goes to check it out with Ari and Zeke, things get serious real quick. A zombie army breaks through the portal and tries to eat the brains of Ari and his friends! And when the zombies turn their sights on the town, Ari knows they have to do everything they can to stop the zombies from invading all of Blockville!
MEGA SHARK
Ari's dad is a Marine Biologist and has invited Ari, Zeke and Jez to a trip out to sea to track dolphins for his research. With awesome new scuba skins and a ride in the submersible, Ari and his friends get to explore the ocean and swim with the playful dolphins. But something lurking deep beneath the surface decides to make its presence known, and Ari must find a way to save his dad and friends from danger without becoming prey himself!
CASH SPLASH
Ari and his friends have discovered a portal to a parallel universe. And Ari is shocked to find that in this world, he's a millionaire! With a butler, dragon pets and all the candy he could possibly eat, why would Ari ever want to go back home? Or is there something more threatening in this universe that Ari can't see?
 BOOK 8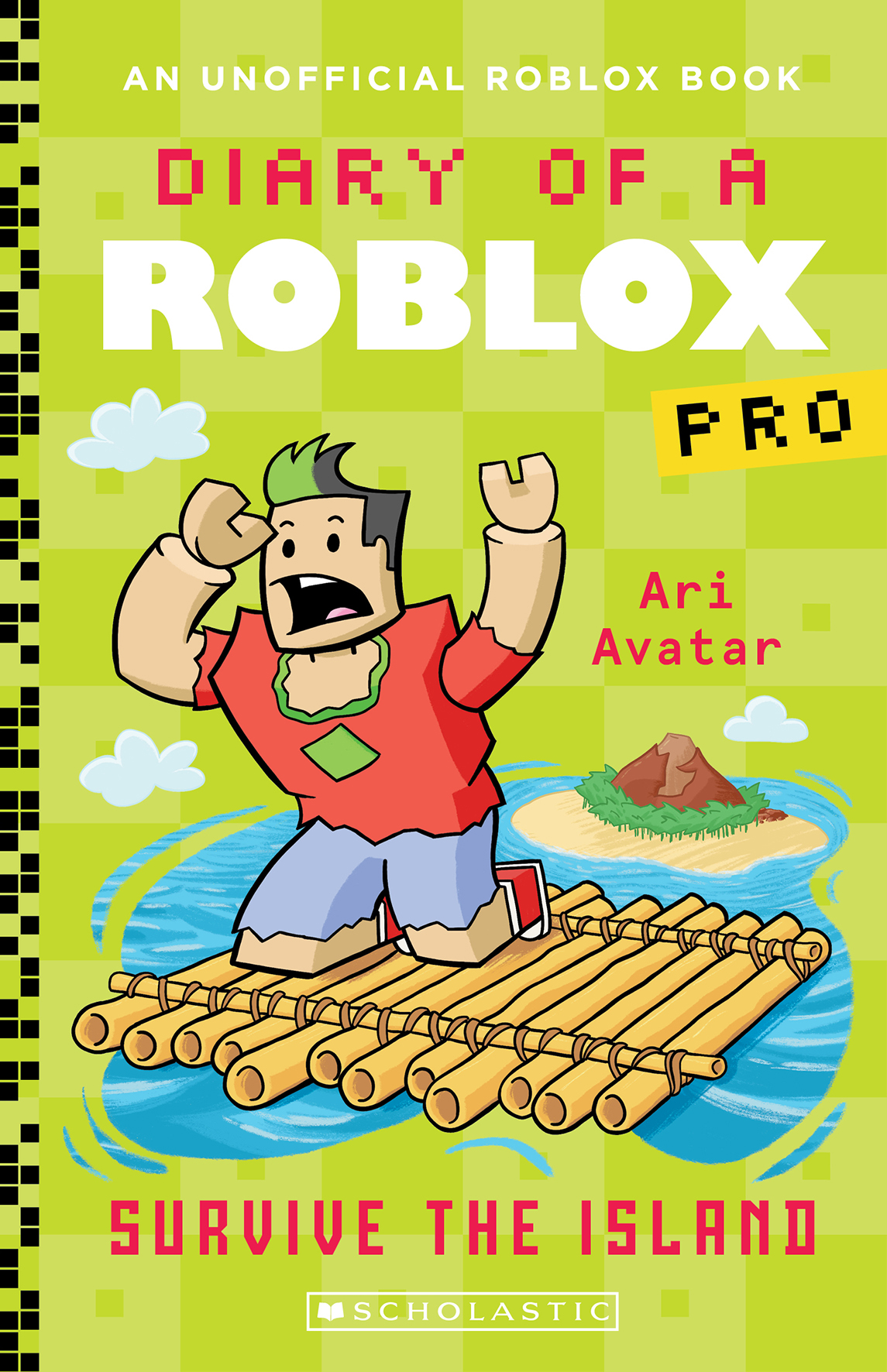 SHOP NOW
SURVIVE THE ISLAND
Ari was super excited for school holidays, until his mum announced he's going to vacation care with his sister. Boring! But the trip takes an unexpected turn that leaves Ari and his friends stranded on a deserted island. How will they survive? And what about that strange buzzing that's coming from the island's centre?
Additional Content and Resources
Copyright © 2019 Scholastic Australia. All rights reserved.