Laura + Philip Bunting
About the Authors . . . 
Laura is a children's book author and Philip is an author and illustrator. Working together, Laura's characters are brought to life through Philip's incredible illustrations, and can be found in Koalas Eat Gum Leaves, Kookaburras Love to Laugh, Another Book About Bears and Liarbird. When not making books together, Laura and Philip are busy raising three children in sunny Queensland. They are big believers that reading to your kids is hands-down one of the best things you can do with them in their early years (and beyond).
Websites: philipbunting.com and laurabunting.com.au
A BERRY LONG WALK. (THE WILD LIFE. #1)

Wombat won't leave his Safety Zone. Nope. No way. Not even for his favourite treat... sweet, sweet bush berries.
But Roo believes she can do anything if she puts her mind to it. Especially tracking down some delicious berries for dinner. (Even if those berries do happen to be growing at the very top of a massive mountain.)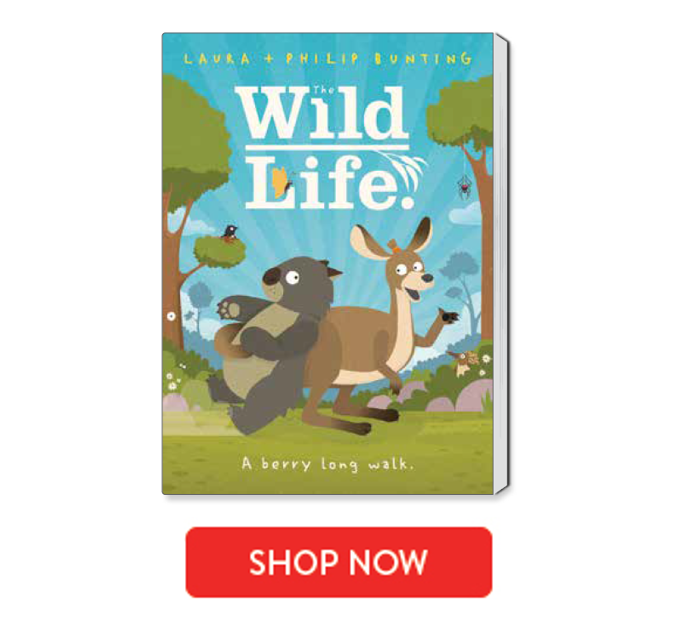 Additional Content and Resources
Copyright © 2019 Scholastic Australia. All rights reserved.