Jack Heath
As a teenager, Jack Heath spent his weekends making short films with his brother and their friends. Jack sometimes wrote the scripts, sometimes directed, often composed the soundtracks, and was once even a stunt driver. The films were dreadful. Luckily, Jack discovered books, which are much safer to make and don't require a special effects budget. He is now the award-winning author of more than thirty action-packed novels for young people, which have been translated into eight languages. He lives on Ngunnawal Country in Canberra, Australia.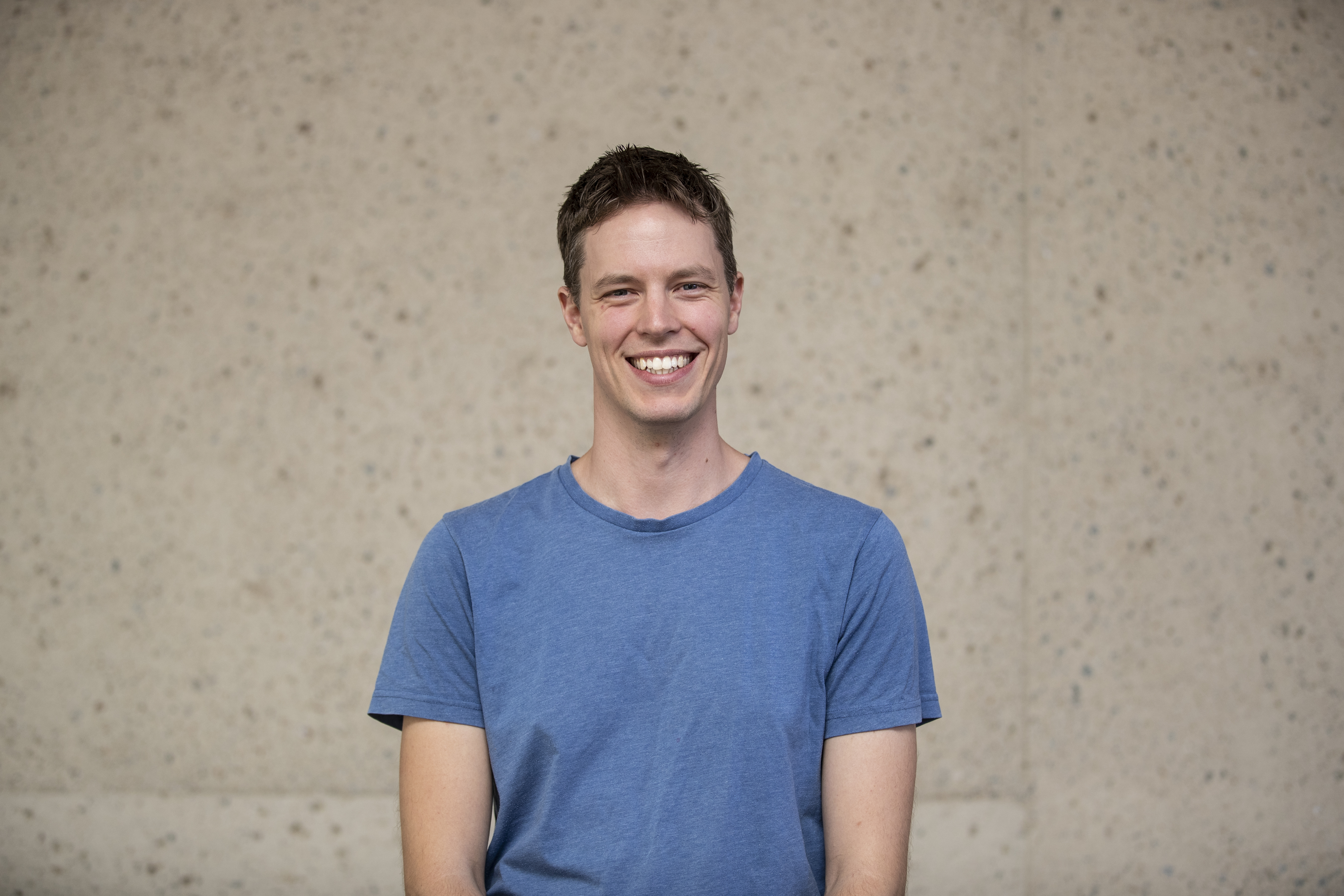 STUNT KID SERIOUSLY STACKS IT!
Levi is pretty sick of starring in Dad's stupid TV show, Kid Kablam. Because Levi is the kid who gets KABLAMMED. So far he's been knocked down, blown up, and attacked by wild animals. And Dad has one more scene planned—the most dangerous stunt so far. Can Levi survive this final stunt without seriously stacking it?
Stunt Kid Seriously Stacks It! sees award-winning Australian author, Jack Heath, make his comedy debut, and he has absolutely nailed it! Packed full of uproarious illustrations to complement the whacky story, this lengthier book for 9+ readers will have kids from all reading levels laughing out loud.
Click here for a Q&A with the author.
LIARS

Imagine you couldn't keep a secret, even if your life was at stake. Jack's 'LIARS' series makes this fear a reality, when a phone app called Truth goes viral and beeps whenever someone lies.

Its teenage creator, Jarli, becomes famous overnight. But being a celebrity can be dangerous—especially when you've just exposed the deepest, darkest secrets of a network of criminals, led by the mysterious Viper.

Attempts on Jarli's life start as early as the first chapter of the first book. And with each book, the stakes are raised, and the danger intensifies. With a cliffhanger at the end of every book, readers aged 10+ won't be able to rest until they've finished the whole series and learned the true identity of Viper.
Shop books in the Liars series below! You can find all books and activities at The Scholastic Store. 

MINUTES
The danger continues with Jack Heath's bestselling, award-winning 'Minutes of Danger' series.

Daniel crawls into a waste crusher after a building collapse—and then it gets switched on. Milla is covered with radioactive waste and her hazard suit is running out of air. Kelsey has infiltrated a top-secret science lab where a giant remote-control crocodile is being prepared to attack the city. And Ashling is watching a history-making science experiment—but it's about to go horribly wrong . . .

Each book in this adrenaline-charged series contains 10 stories, 10 dangerous situations and 10 brave kids. Each story is its own adrenalin-charged episode that most 10 year olds will be able to read in just one sitting. Based on average reading time, that's 20 minutes a story for 200 Minutes of Danger, 30 Minutes for 300 Minutes of Danger and so on.

Reluctant readers will find these action-packed, bite-sized tales easy to start and impossible to put down!
Shop books in the Minutes series below! You can find all books and activities at The Scholastic Store.

Copyright © 2019 Scholastic Australia. All rights reserved.